Hey all! I'm back with another TBR post.
It was only July that I first participated in a month long readathon. Now it's September and I am participating in three!
One: ATLA Readathon
Avatar the Last Airbender is one of my favourite shows. I adore it and am so excited to participate not only in this readathon, but also in rewatching the series. This ATLA readathon runs from the 1st to 30th of September and I am officially part of the Water Tribes.
Water Tribes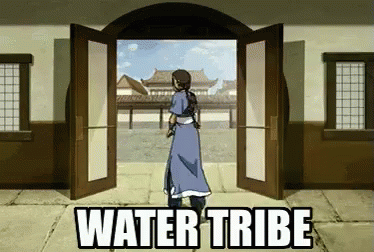 Katara: Read a childhood of a favourite
For this one I have chosen to read Little Women by Louisa May Alcott. This is one of my favourite classics which I read as a child. I was put in the mood to reread it after watching a miniseries and the trailer for the new movie coming at the end of the year.
Sokka: Read a book with interesting world building
I'm reading Spin the Dawn for this prompt. As a fantasy book I expect it to have interesting world building. I'm really looking forward to reading this book because I have been hearing many good things about it.
Pakku: Read the book group
Each team for the readathon will be reading the same group book which is The Rise of Kyoshi by … Which of course is a story about Avatar Kyoshi. Which arrived Friday.
The avatar is someone who manages to read the prompts for all teams and goes into running to win £25 on Amazon/Book Depository. While I doubt I will be able to reach that, I hope to read some books for some of the other prompts as well.
Two: Villain-A-Thon
The second readathon is Villain-A-Thon hosted by Kailey Steward @ In the Land of Pages. This readathon goes from September 1st right through to October 31st. So two months to read me some good villains. It includes the requirement of reading at least one V. E. Schwab book. These are the books I plan to read for this readathon in September.
The Rise of Kyoshi by F. C. Yee I'm expecting this to have a good villain because I know Avatar the Last Airbender has some good ones.
A Conjuring of Light by V.E Schwab – I put this on hold at the library as soon as I finished A Gathering of Shadows. I need this now 😭.
Death Note Black Edition II
I'm going to play by ear to see what I can read and will probably concentrate more on this readathon in October. Super excited to participate!
Three: TBR Readathon
The TBR Readation is hosted by Astrid Pizarro @ Book Lover Book Reviews. The prompts in bingo format. I'm kind of more loosely following this and seeing what books fit where once I've read them. I know some will fit several prompts.
Included are books mentioned above. Maybe I will get a bingo and maybe I won't. I'm just going to have a bit of fun and see what I manage to read really.
Readathons are great but there are so many. People are just so creative. 😭 So many choices to make. I love it 😍 and hate it.
Are you participating in any readathons in September? What books are you excited to read?