Hey all I'm back with a post already!
In August I am participating in Disney-a-Thon which is a Disney themed month long readathon. After participating in my first readathon this month in the Book Junkie Trials and thoroughly enjoying it, it was a no brainer to join the Disney Readathon. Combining Disney and Books two of my favourite things. I am just all the excited feelings right now.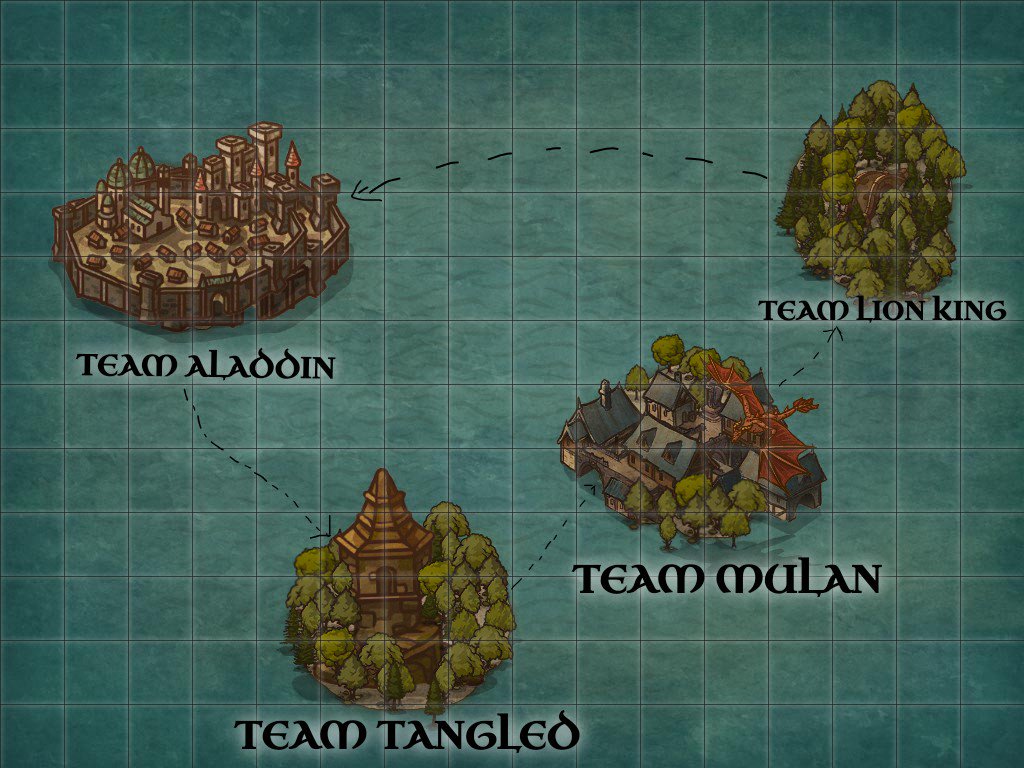 As you can see there were four teams I could have chosen from. There was much to consider from my love of corresponding movies to the prompts and how accessible the group books were. In the end though, I went largely with my heart and chose Team Tangled.
I was going to write down and compare prompts and powers and access to group books. I mean I started to, but ultimately my love of Tangled won out and an interest in the group book which I had heard some good things about.
The Prompts and the Books I Chose
Rapunzel: Read a book with glowing reviews
Being a part of the book lover community means there are so many options for this one. I wanted to go with a book I owned for at least some of these prompts. Since I recently acquired How it Feels to Float by Helena Fox it felt like the perfect option. I have been hearing good things about this book on the blogosphere and on instagram.
Also this book is blue. And I love blue!
Flynn Rider: Read a Dark Mysterious Book
This prompt was one of the prompts I struggled to make a decision. Dark and mysterious has a certain connotation as something I wouldn't be drawn to, but I do know there are books that I've read and loved that would fall under that. I realised suddenly that there a probably quite a few V. E. Schwab books that would fit well under this prompt and since I have read A Darker Shade of Magic, I knew continuing the series would be a great idea. The only thing at the moment is that I'm waiting for the book to become available at the library late and the other isn't due to the 30th. I know in reality it will probably be here on time during the month of August but my anxiety is making me stress out slightly.
That was more long winded than I thought it would be. Sorry for that huge chunk of writing. I thought these would be short explanations.
The Snuggly Duckling Crew: Read a Book with a Dreamy Cover
This is another prompt where I wanted to pick a book off of my shelves. So out of those I decided to go with Asrian Skies by Anne Wheeler. This is a book I've desired to read recently and it's cover is gorgeous (and also very blue 😁). I won this book in a giveaway and just haven't gotten to reading it yet. The one thing about readathons
Mother Gothel: Read a Book Featuring a Power Hungry Character (This book must be outside of your comfort zone)
I found it really hard to choose a book for this prompt because it had to be out of my comfort zone. (scared face??) In the end I decided to go with Death Note Black Edition 1 which had potenial for my Flynn Rider prompt. But I realised A. I don't often read manga and B. This sounds awfully dark. But also C. I am totally reading this because of Jesse the Reader and his Manga Monday Bookclub. From what I've heard I believe Light becomes a power hungry character 🤷🏼‍♀️. I guess I will find out. This one has already arrived from the library and am looking forward to reading it.
Maximus: Read the Group Book
The Group book for Tangled is A Curse So Dark and Lonely by Brigid Kemmerer. I have only been hearing good things about this book and the fact that it is also a fairytale retelling only adds more to my excitement of getting to it and definitely added to my choice for choosing team tangled. This has already arrived from the library and I almost started reading it too soon. It just looked so good.
The Special Ability
Each team has a special ability and I love Team Tangled's.
Pascal will allow you to blend in and stay hidden! You may travel the map as you please in any order you wish.
The main reason I am thrilled to have this ability is because I'm relying on the library and I didn't know in what order the books would arrive (although, now I'm only waiting on one).
What order do I think I will read them in?
Since I can travel in whatever order I wish I will probably go in library reads first because they do have a limited time. Currently this is probably the order I will read the books. Although, it could change depending on
Death Note
A Curse so Dark and Lonely
Asrian Skies
How it Feels to Float
A Gathering of Shadows
I think that this is usually a good amount of books for me to read in a month depending on the book. But if I do manage to finish it I will probably choose a book on my shelf and fit it to a prompt as Tangled I can travel where I wish to.
What about you? Are you participating in the Disney-a-thon? What is your planned TBR for August whether or not you are participating in the readathon?